The Continuing the: Productivity Conversation Green Paper identifies big and small measures that the NSW government can take in the short, medium and longer term.
Feedback on the draft recommendations has now closed. After considering your feedback, these recommendations will be further refined and presented to the NSW Government. They will become recommendations to support our state's ongoing prosperity and lay the foundations for growth in the years to come.
If you would like to contact the NSW Productivity Commission please email ProductivityFeedback@treasury.nsw.gov.au
Topics explored in the Green Paper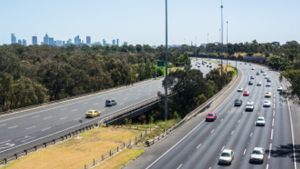 Infrastructure
NSW can get ahead of the demand and build the infrastructure we need to serve a growing and ageing population and address projected infrastructure pressures.
Green Paper Launch Event
Launch of the NSW Productivity Commission Green Paper by NSW Productivity Commissioner Peter Achterstraat with Productivity Commission Chair, Michael Brennan; EY Chief Economist, Joanne Masters and NSW Treasury Chief Economist, Stephen Walters.